This session examined the challenges investors face including ideology, working with boards, culture and scalable investments. 
William (Bill) Lee is senior vice president and chief investment officer for NewYork-Presbyterian Hospital (NYP), overseeing its $9.5 billion investment program including endowment, retirement and current assets, and managing the office of investments team responsible for all of NYP's investment assets. Previously, Lee was chief investment officer and vice president of foundation and pensions investments at Kaiser Permanente. Beginning in 2005, he served as chair of Kaiser Permanente Retirement Plans' investment committee and the Kaiser Foundation investment committee. He oversaw approximately $78 billion in defined contribution, pension and foundation assets. He managed interest rate and foreign exchange risk for Bank of America's global proprietary desks in the 1980s, then left for eight years to work as a police detective. In 1994 he returned to Bank of America, where he helped develop equity and fixed income risk models before becoming senior vice president and chief investment officer for Bank of America's retirement plan investments. Lee served as chief investment officer for the Levi Strauss Foundation and Red Tab Foundation assets as well as the Levi Strauss global pension plans. He is a chartered financial analyst (CFA) and a 2010 graduate of Harvard Business School's Executive Leadership Program.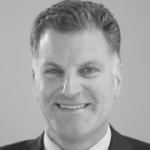 Michael G. Trotsky, CFA
Executive director & chief investment officer, MassPRIM (United States)
Michael G. Trotsky, CFA, is the executive director and chief investment officer of the Massachusetts Pension Reserves Investment Management ("PRIM") board, the entity responsible for investing the $79 billion Massachusetts pension fund, which contains the assets of the Massachusetts Teachers' and State Employees' Retirement Systems as well as the assets of approximately 100 participating municipal and county retirement systems. Trotsky's work at PRIM was preceded by a 25-year career in the private sector, most recently as senior vice president and portfolio manager at PAR Capital Management, a Boston-based absolute return strategy fund. Previously, he was a senior analyst at Greenberg-Summit Partners in Boston and also served as a principal and senior vice president at Independence Investment Associates (a John Hancock subsidiary), also in Boston. Trotsky began his professional career in 1985 as an engineer at Intel Corporation in California. He serves as immediate past chair of the CFA Society Boston as well as previously served as a member of the CFA Institute board of directors and as chair of the CFA Institute's Asset Manager Code of Professional Conduct Advisory Committee. He currently serves as a governing trustee on the board of trustees at the Dana-Farber Cancer Institute in Boston. He is also a member of the Boston Economics Club. Trotsky received a BS in electrical engineering from the University of Pennsylvania and an MBA from the Wharton School of the University of Pennsylvania.
Tate has been an investment industry media publisher and conference producer since 1996. In his media career, Tate has launched and overseen dozens of print and electronic publications. He is the chief executive and major shareholder of Conexus Financial, which was established in 2005, and is headquartered in Sydney, Australia.
The company hosts more than 20 conferences and events globally each year and publishes three digital publications, including the global website and strategy newsletter for global institutional investors Top1000Funds.com, Professional Planner for financial planners, accountants and private bankers in Australia and Investment Magazine for Australian superfunds and institutional investors. One of the company's signature events is the bi-annual Fiduciary Investors Symposium attended by global asset owners and hosted in the Americas and Europe.
Conexus Financial's events aim to place the responsibilities of investors in wider societal and political contexts, as well as promote the long-term stability of markets and sustainable retirement incomes.
Tate served for seven years on the board of Australia's most high profile homeless charity, The Wayside Chapel; and he has underwritten the welfare of 60,000 people in 28 villages throughout Uganda via The Hunger Project. In 2021 was appointed as a Member (AM) of the Order of Australia (General Division) for significant service to the community through charitable initiatives.