In his first public comments since being named chief investment officer of Australia's sovereign wealth fund in August, Ben Samild has said fostering a team culture of "purpose and joy" is among his top priorities.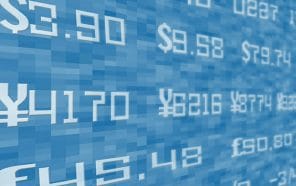 The $23 billion pension fund of the state of Geneva in Switzerland is favouring Japanese equities and seeking opportunities to acquire them when prices decline amid factors including attractive dividend yields, the monetary policy by the Japanese central bank and stable consumer habits.
With the right governance models pension funds can play a role in broader societal issues, such as mental health in the workplace, while still delivering financial security for members. A unique "democratic governance structure" at the Danish Velliv Association allows it to manage multiple objectives, chief executive Lars Wallberg said.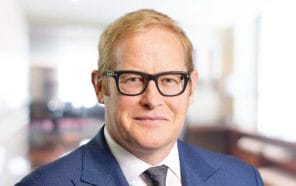 When CEO of New Zealand Super Matt Whineray joined the fund in 2008 there were 40 employees, NZ$14.7 billion in assets which was all outsourced and the investment committee consisted of "anyone who wanted to attend". When Whineray leaves on December 8 he's leaving a very different organisation.
The Asset Owner Directory is an interactive tool to give readers an insight into the world of global asset owners. It includes key information for the largest asset owners around the world such as key personnel, asset allocation and performance.
"Top1000funds.com is one of the best on-line sources for learning what my peers around the world are thinking and doing to allocate capital. It's essential reading!"
Mark Walker
CIO, Coal Pension Trustees (United Kingdom)
"I find Top1000funds.com to be a useful, must-read source of information regarding developments within the institutional investment industry. Its global reach provides a variety of perspectives which aids the practitioner to navigate the challenges faced when managing a portfolio."
Mansco Perry
Executive director and chief investment officer, Minnesota State Board of Investment (United States)
"The Top1000funds.com newsletter is an excellent read for CIOs. From my perspective, the newsletter provides important insights on how our global peers are innovating and changing the way they go about investing in order to drive better outcomes for stakeholders."
Kristian Fok
Chief investment officer, Cbus (Australia)
"Top1000funds is the pre-eminent source for news and analysis on global issues of consequence to long-term investors. The focus is spot on. It is my go-to reference for what's happening in our industry and what's to come."
Barbara Zvan
Former chief risk and strategy officer, Ontario Teachers Pension Plan
"Top1000funds.com always provides a thorough analysis of the best practices in the investment industry around the planet. This is a unique way to have such a perspective and there is always some insights we can all benefit from. The publication deserves a lot of credit for such work."
Frederic Samama
Head of responsible investment, Amundi (France)
"Top1000funds.com consistently provides thorough, reliable and insightful information about how global assets owners are navigating an increasingly complex investment landscape."
Janine Guillot
Chief executive, SASB (United States)
It's possible for private equity investors to add value by integrating ESG. Swedish buffer fund AP1 is tapping the benefits.
Promoting transparency for
better pension outcomes
Predictability and transparency are fundamental to having impact as a global responsible investor, according to Wilhelm Mohn, the global head of governance at Norges Bank Investment Management, which manages Norway's $1.43 trillion Government Pension Fund Global.
The Fiduciary Investors Symposium brings global investors together to examine best-practice strategy and implementation.
The event enables institutional investors to engage with industry thought leaders in academia and practice, in a collegiate environment that promotes shared discussion.
March 12-14, 2024
| National University of Singapore
Fiduciary Investors Symposium
The Fiduciary Investors Symposium brings global investors together to examine best-practice strategy and implementation.
The event enables institutional investors to engage with industry thought leaders in academia and practice, in a collegiate environment that promotes shared discussion.
Email to register now.
May 29-31, 2024
| Rotman School of Management, Toronto, US Canada
Investors can de-risk and increase the long-term returns of unlisted infrastructure assets by enacting forward-looking ESG transitions, investors say, but they need to ensure sufficient control at the board level.
In the midst of the great power rivalry between the US and China, "we need to carve out a future that works well for all of us" says National University of Singapore's Danny Quah, in a talk examining the global economy and the role of Asia. Listen here.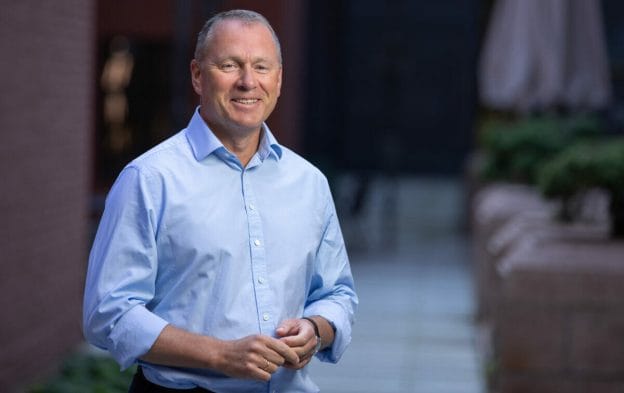 Norway's giant sovereign wealth fund took out the top spot in this year's Global Pension Transparency Benchmark. Amanda White talks to CEO of Norges Bank Investment Management, Nicolai Tangen, about why transparency is important and why under his leadership Norges aims to be the best fund in the world.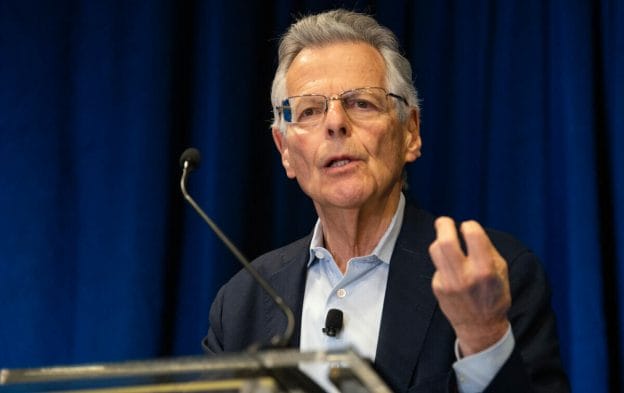 Nobel Prize-winning economist Myron Scholes told the Fiduciary Investors Symposium at Stanford University that the focus of asset owners needs to shift from measuring risk to managing it, to avoid the downside while capturing the upside and allowing compounding to do its thing.
"Top1000funds.com is a breath of fresh air in terms circulating stories that encompass new ideas and original thinking to keep us all abreast of the ideas that matters to us in the asset management industry in general and asset allocation spheres. I thank you for that."
Hareb Masood Al-Darmaki
Deputy chair of investment committee; advisor to the managing director, Abu Dhabi Investment Authority
"Top1000funds.com provides a great mix of stories that are of interest to asset owners and those who work with them, covering both investment topics and organisational ones. While aimed at "the world's largest institutional investors," the articles are relevant to all kinds of asset owners, as well as professionals at other investment organisations."
Tom Brakke
TJB Research (United States)
"The Top1000funds.com newsletter has become a very powerful source of information for the community of asset owners around the world. It is relevant and deep. I've known Amanda White for more than a decade now, she probably has the deepest understanding of the topics that are of interest to asset owners in the field globally."
Jaap van Dam
Principal director investment strategy, PGGM; and author of Achieving Investment Excellence (The Netherlands)
"I really enjoy reading Top1000funds.com articles for my reference in investment. I would describe it as a kind of lighthouse when I was lost in turbulent market situation."
Dong Hun Jang
CIO, POBA (Korea)
"Congratulations to Amanda and the team on this milestone. Your timely and relevant articles consistently offer thoughtful insights about the industry, and I look forward to seeing what the next era of investing will bring."
Rebecca Fender
Head of the Future of Finance Initiative, CFA Institute
"Top1000funds.com produces high quality and thoughtful journalism that frequently aids my thinking."
Tim Hodgson
Co-head, Thinking Ahead Group
"Accurate, authoritative, informative and readable. Top1000funds.com is everything a specialised industry publication should be. Congratulations on your 1000th issue."
Fiona Reynolds
Chief executive, PRI
"I have been a big fan of Top1000funds.com for years and eagerly await the next issue. There are three reasons for this. First, it is very prescient. I will always remember how it was writing about income inequality as a system-level risk like climate change long before this was generally recognised. Second, it is always on top of the most relevant current events in sustainable investing. Third, it brings in guest writers who are luminaries in this domain."
Robert G. Eccles
Visiting Professor of Management Practice, Said Business School, Oxford University
The $71.9 billion Pennsylvania Public School Employees' Retirement System has reduced net leverage, added fixed income and continues to shave costs off its external investment management fees, mostly by reducing private allocations. The trimming and shifting of the portfolio is part of an adjusted SAA responding to ongoing market changes.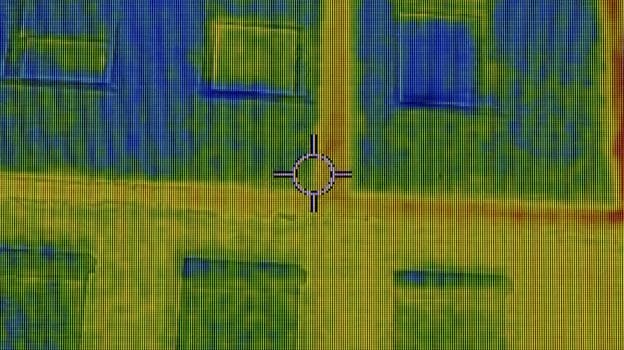 APG is considering licensing its new bespoke ESG real estate index to the broader industry, with CRREM compliance a driving factor of broadening its availability.