The coronavirus pandemic has impacted the way we work and live in unprecedented ways that are impacting how we consume. These thematics – including the increased use of technology, working from home, and online shopping – are acute in the real estate sector. This session will examine what this means for the asset class opportunities and risks as well as learnings for the whole portfolio. How investors can best combine listed and unlisted opportunities, and balance liquidity, will also be considered.
Jon Cheigh is executive vice president, chief investment officer and head of global real estate. He leads the investment department and oversees the global real estate team, serving as senior portfolio manager for all global real estate strategies. Cheigh joined the company in 2005 as a REIT analyst and has served as a portfolio manager since 2008. He was named head of global real estate in 2012 and was appointed chief investment officer in 2019. Prior to joining the company, Cheigh was a vice president and senior REIT analyst at Security Capital Research and Management. Prior to that, he was a vice president of real estate acquisitions at InterPark and an acquisitions associate at Urban Growth Property Trust, two privately held real estate companies incubated by Security Capital Group. Cheigh holds a BA degree cum laude from Williams College and an MBA degree from the University of Chicago.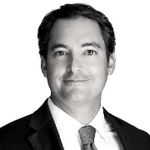 Jason Rothenberg
Head of real estate, SWIB
Jason Rothenberg is a portfolio manager for the State of Wisconsin Investment Board, leading the team tasked with developing and executing SWIB's real estate investment strategy. The team sources and manages real estate investments across a wide range of structures, property types and geographies to support the objectives of the Wisconsin Retirement System. Prior to joining SWIB in 2011, Rothenberg was the director of finance for a Madison-based office and mixed-use real estate development company. He has also held positions at the Office of Management and Budget and the National Oceanic and Atmospheric Administration focused on environmental, science and space policy. He currently sits on the State of Wisconsin's Deferred Compensation Board, which governs the state's supplemental retirement savings program. Rothenberg received an MBA with a specialisation in real estate from the University of Wisconsin, Madison, a Master of Environmental Management degree from Duke University and a BA from the University of Virginia. He is a CFA and CAIA charterholder.
Colin Tate has been an investment industry media publisher and conference producer since 1996. In his media career, Tate has launched and overseen dozens of print and electronic publications. He is the chief executive and major shareholder of Conexus Financial, which was formed in 2005, and is headquartered in Sydney, Australia. The company stages more than 20 conferences and events each year – in London, New York, San Francisco, Los Angeles, Amsterdam, Beijing, Sydney and Melbourne – and publishes five media brands, including the global website and strategy newsletter for global institutional investors conexust1f.flywheelstaging.com. One of the company's signature events is the bi-annual Fiduciary Investors Symposium. Conexus Financial's events aim to place the responsibilities of investors in wider societal, and political contexts, as well as promote the long-term stability of markets and sustainable retirement incomes. Tate served for seven years on the board of Australia's most high profile homeless charity, The Wayside Chapel; and he has underwritten the welfare of 60,000 people in 28 villages throughout Uganda via The Hunger Project.
Jon
Retail and office are only 25 per cent of the property market. Today, the property asset class has a material weighting to data centres and technology towers.
We have to deal with the fact that it's a recession, so hotels for example will naturally be impacted.
Some aspects of property are being uniquely impacted, for example university housing which is normally a defensive asset.
There will certainly be some permanent destruction of the office opportunity, even though advocates of office investment believe physical offices provide benefit relating to talent concentration, culture and collaboration.
The property market, like an economy, is always evolving, with some parts becoming obsolete and some parts becoming more relevant.
Over a cycle, it is best to have a combination of both listed and unlisted property within a portfolio.
We will not necessarily witness a doom and gloom exodus from big cities, but there may be opportunity for decentralised models to be explored.
 Jason
COVID has turbocharged changes that were already underway.
It's too soon to predict the future fate of the office market.
Knowing how to adequately perform due diligence in this environment will be key.
Do you think the office real estate sector has been permanently disrupted?