China is a simultaneous threat and an opportunity for investors. This workshop looked at how to navigate a worsening geopolitical situation and what it means for economic growth. Is the current course a steady state, or are big shocks, for the better or for the worse, possible and even likely?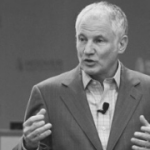 Stephen Kotkin
Professor in History and International Affairs, Princeton University (United States)
Professor Kotkin received his PhD from the University of California, Berkeley in 1988, and has been a professor at Princeton since 1989. He is also a senior fellow at the Hoover Institution at Stanford University.
At Princeton Professor Kotkin teaches courses in geopolitics, modern authoritarianism, global history, and Soviet Eurasia, and has won all of the university's teaching awards. He has served as the vice dean of Princeton's Woodrow Wilson School of Public and International Affairs, and chaired the editorial committee of Princeton University Press. Outside Princeton, he writes essays and reviews for Foreign Affairs, the Wall Street Journal, and the Times Literary Supplement, among other publications, and was the regular book reviewer for the New York Times Sunday Business section for many years. He serves as an invited consultant to defence ministries and intelligence agencies in multiple countries. His latest book is Stalin: Waiting for Hitler, 1929-1941 (Penguin, 2017). His previous book was a finalist for the Pulitzer Prize.
Tate has been an investment industry media publisher and conference producer since 1996. In his media career, Tate has launched and overseen dozens of print and electronic publications. He is the chief executive and major shareholder of Conexus Financial, which was formed in 2005, and is headquartered in Sydney, Australia. The company stages more than 20 conferences and events each year – in London, New York, San Francisco, Los Angeles, Amsterdam, Beijing, Sydney and Melbourne – and publishes five media brands, including the global website and strategy newsletter for global institutional investors conexust1f.flywheelstaging.com. One of the company's signature events is the bi-annual Fiduciary Investors Symposium. Conexus Financial's events aim to place the responsibilities of investors in wider societal, and political contexts, as well as promote the long-term stability of markets and sustainable retirement incomes. Tate served for seven years on the board of Australia's most high profile homeless charity, The Wayside Chapel; and he has underwritten the welfare of 60,000 people in 28 villages throughout Uganda via The Hunger Project.
The biggest threat to Chinese growth is the lack of education and skills of its people.

Unless China can improve its education system, the country will remain in the middle-income trap.

China, unlike neighbours in Taiwan or Singapore, has not invested in its people to the same extent with an estimated 70 per cent of the population uneducated and only 30 per cent passing through high school.

China needs to invest in its human capital in other areas too. For example, poor diet and health in rural areas are a blight on productivity.

Arguments that China's SOEs are crimping productivity, weak investment in the private sector and over capacity have worn thin by new trends like state firms seeking private sector partnerships to make them more efficient and private firms participating in industrial policy.

China will have capacity to navigate some aspects of climate risk via its strength in engineering and infrastructure.

China can navigate its demographic challenge by encouraging older people back into the workforce in the same way Japan has done. Under the communist regime, the retirement age is low; a substantial population in China are able bodied and retired.

Chinese companies score well on governance but the government scores badly; investors should explore the difference.

Wall Street firms (Amundi, Goldman's and JP Morgan amongst others) are rushing to capture the Chinese savings market.

One consequence of China's education gap could be the emergence of value-add economies in cities and coastal areas but struggling interior economies.

Investment in China today comes against the backdrop of a hardening narrative between the US and China and the risk of western policy makers creating a barrier to investment.

It has been easier for China to throw money into construction than build an education system.